About Us
Over the past two decades SafeGuard Document Destruction Inc. has grown and evolved to become a leader in the records management industry. We are committed to partnering with our customers and finding solutions that keep them compliant and reduce their liability. We are confident given the opportunity, that SafeGuard will provide your company with the most affordable and dependable service available. Whether its document shredding or document storage, SafeGuard's team has the knowledge and resources available to fulfill all your company's document management needs.
Protect your business and its future, trust SafeGuard as your records management partner.
SafeGuard prides itself on being a green company. We do our best to reduce our carbon foot print and recycle as much as possible.
Have a question about SafeGuard or records management in general? Check out some of the most common questions we've been asked.
Interested to hear first-hand from customers? Check out our customers' testimonials.
SafeGuard has trucks situated up and down the East Coast to meet our customers needs.
SafeGuard Sustainable
At SafeGuard although our top priority is protecting our customers and their data, the next most important thing to us is the environment.
All paper that is shredded is recycled and eventually repurposed into new paper products. We do our best to recycle so less trees need to be cut down, and so our environment can be cleaner and safer.​
Additionally, SafeGuard only utilizes the most fuel-efficient equipment, so while paper is being shredded, less emissions are being burned. ​
By the numbers, each ton of paper recycled equates to:
17 trees
380 gallons of oil
340 Kw of energy saved ​
Each year SafeGuard does it's best to recycle more and more to make our planet a cleaner place.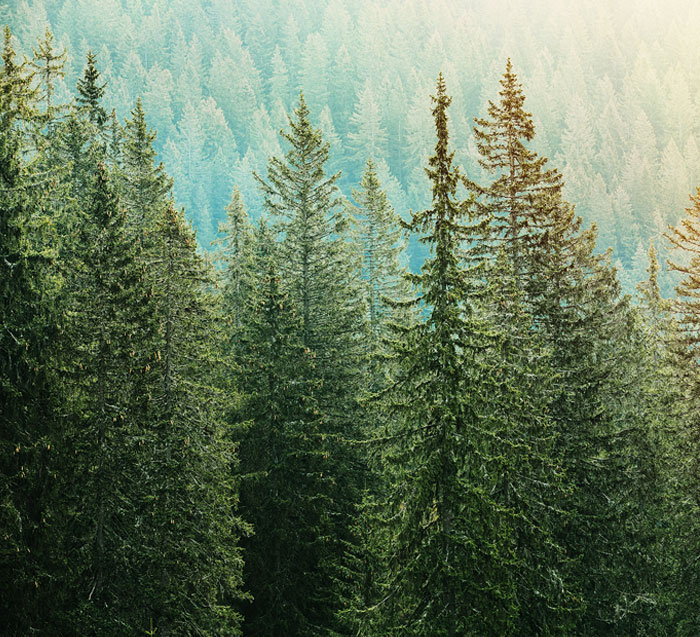 FAQ's
Q: What should I shred?
A: Any documents with sensitive information. Beyond staying compliant and being required by law to shred documents, shredding eliminates any chance your company's data ends up in the wrong hands.
​
Q: Do we have to remove staples, paper clips, and binder clips?
A: No. Our shredders run through clips, staples, rubber bands, heavy file folders, etc like a hot knife through butter. We do need to sort out heavy metal-backed binders due to fire danger.
​
Q: What separates SafeGuard from its competition?
A: Providing timely and uninterrupted service to our customers has driven SafeGuard's success from the beginning.
Q: We have an Office Shredder. Why should we outsource our Shredding?
A: SafeGuard's services are more cost-effective than in-house shredding. Manual shredding is time consuming labor. Your employees' time can be redirected to more efficient use.
Q: How often do your employees receive background checks?
A: Annually, as required by NAID regulations. SafeGuard is NAID AAA certified and has GSA approval, making us a trusted vendor of a long-list of government agencies.
​
Q: Does SafeGuard provide us with proof of destruction?
A: Yes, beyond being able to view the shredding process be completed on our mobile shredding monitors, SafeGuard provides all our customers with a Certificate of Destruction to provide them with proof of compliance.
​
Testimonials
Hear what our customers have to say
"Make-A-Wish of New Jersey staff really values the services we receive from SafeGuard, from their great service to their cheerful staff. They are very reliable and always fit us into their busy schedule. SafeGuard recognized that we are a non-profit and gives us their services for FREE! We use both their shredding and record storage services.- Thank you, SafeGuard!"
Jessica, Make-A-Wish of NJ
"We wish to thank SafeGuard Document Destruction for the continuous support in celebrating National Night Out. Their assistance is providing shredding services to North Plainfield Borough residents reduces the incidents of Identity theft and supports this crime prevention initiative. For the past number of years SafeGuard Document Destruction has been am extremely reliable partner in this endeavor. Thank you, SafeGuard!!!"
Det. Alejandro Kuga, NPPD
"I am writing to thank you and your company for the document shredding job that was done at my office yesterday. Your men were highly professional and efficient and in little more than an hour, sixty nine boxes of documents were shredded. If I were to try and attempt to do this on my office shredder, it would have taken months just to shred the e documents. Worse than the time to take to shred the documents, there would have been hours spent removing staples, paper clips, fasteners and file folders."
William D. Ruocco, CPA
"I would like to thank you for the excellent service that was provided by your company. I was completely satisfied with the work that was done by your employees. Not only did they finish their work in a timely manner; but they were very efficient as well. I could not have asked for better quality service.
Again I'd like to thank you for a job well done. I look forward to dealing with SafeGuard in the future. Keep up the good work."
Jessica, Surfside 3
"I would like to take this time to thank your services. Your professional staff came dressed in uniforms and got our shredding job done without a problem. Needless to say, we were apprehensive about getting such a large amount of material shredded at one time but it was actually accomplished very quickly and without a mess! Your men took the bins outside and shredded right on site. I would highly recommend your services to anyone who needs a large amount of shredding done in a quick and efficient manner. Your price was competitive and your customer service was exemplary."
Lorraine Heaney, United Cerebral Palsy
"The Bayshore Regional Sewerage Authority would like to commend Safeguard Document Destruction Company for the exceptional, professional job they performed at our facility. Arrangements were made promptly to come to our facility to pick up and destroy several pallets of boxes full of old files. Upon arrival we were told to step back and let Safeguard take care of everything, which was completed quickly, safely and professionally."
BRSA Supervisory Staff
Our Locations
Contact Us
Get in touch with SafeGuard Document Destruction to learn more about data destruction and records storage services.​ Need a quote or want some additional information, email us below.