Our Equipment
At SafeGuard, we are proud of our fleet and our level of service. We take pride in keeping our equipment and our fleet freshly painted and always clean.
After all, our trucks and bins are a representation of our business and exemplify the SafeGuard level of service we provide.
Our Bins
Equipment That Fit's Your Businesses Needs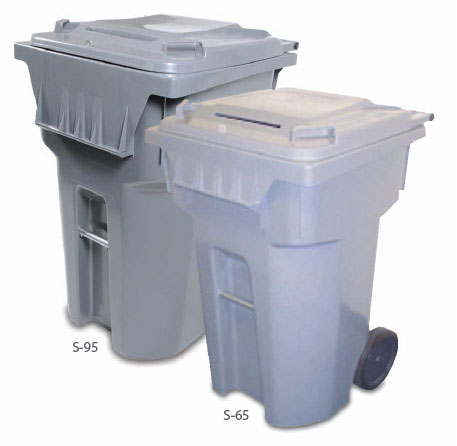 Toters
Our standard toter sizes are 95 Gallon and 65 Gallon which are great for mail rooms, warehouses, or other areas where space is not a constraint. Each toter comes with a lock, which SafeGuard and you, the customer have a key to.
95 Gallon: 36h" x 24.25d" x 42w"

Capacity is approximately 300-350 lbs

65 Gallon: 32h" x 29.75d" x 42w"

Capacity is approximately 200-250 lbs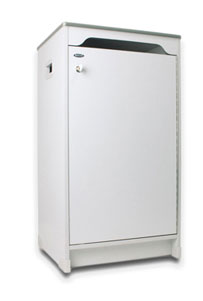 Consoles
Our standard console sizes is 36", which works great for office environments. This is a piece of furniture which has a dead bolt lock and a side slot where you can put your material for shredding.
36" Console: 36.75h" x 21d" x 20w"

Capacity is approximately 85-100 lbs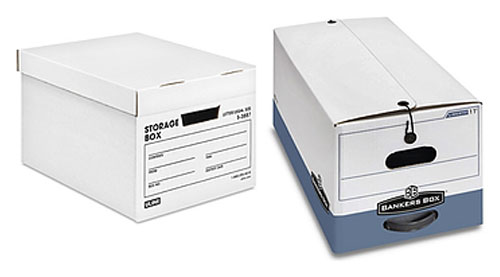 Boxes
Boxes come in many shapes and sizes but we usually price boxes based on a banker box or trans-file box.
Banker Box: 10h" x 15d" x 12w"
Trans-file Box: 10h" x 15d" x 24w​